TB webinar on December 10, 2020
On December 10, 2020, WHO CC Latvia will organize the 3rd TB webinar as a part of the Baltic States TB symposiums to strengthen the cooperation between three Baltic countries in exchange of clinical experiences, establishing common approaches in TB control, as well as advocating for TB priority areas in the countries.
Objectives of the webinar are
To discuss the priority actions to strengthen the Baltic countries TB control programs and help countries to improve national responses to the COVID-19 pandemic

To build the capacity of TB clinicians in the provision of anti-TB treatment, in line with the latest WHO guidelines and evidence

To introduce the best practices in the use of video supported TB treatment solutions in support of TB patients
The agenda of the webinar is available

here

The webinar will be organized using Zoom.us. After successful registration, you will receive an e-mail with technical guidance on how to join the meeting.
For any questions, please contact the organizers - WHO Collaborating Center for Research and Training in Management of MDR-TB, e-mail: mdr.tb.training@aslimnica.lv, t. + 371 67048246
Time
December 10, 2020
11:30 - 15:30 EET

Language
English with simultaneous interpretation into Russian
Target audience
TB clinicians, TB nurses, and other public healthcare staff involved in TB patients care
Registration
Please note that only registered participants will be able to join the webinar
Registration is available here

Past TB webinars
On May 22 and June 12, 2020 WHO CC Latvia in collaboration with the Latvian Society against Tuberculosis and partners from the TB community hosted two webinars as a part of the 4th Baltic Symposium for TB clinicians and laboratory staff to introduce the updates from the WHO consolidated guidelines and the latest evidence and recommendation for diagnosis, treatment and management of TB during COVID-19 epidemic.
First TB webinar was organized on May 22 and gathered more than 160 participants. During the webinar participants were introduced to the updates in TB preventive treatment; WHO approach to the people-centered delivery of TB prevention, diagnosis, treatment and care during the COVID-19 pandemic; current evidence and lessons learned on COVID-19 and TB; as well as the challenges to reach the EndTB strategy goals.
Second TB webinar was organized on June 12 and the agenda included the key changes in the treatment of drug-resistant TB, highlights from the forthcoming WHO consolidated TB guidelines, supporting activities of WHO EURO on laboratory diagnosis and MDR-TB during and beyond COVID-19 pandemic, as well as the evidence to date on trials of treatment for M/XDR-TB. More than 169 participants connected to the webinar.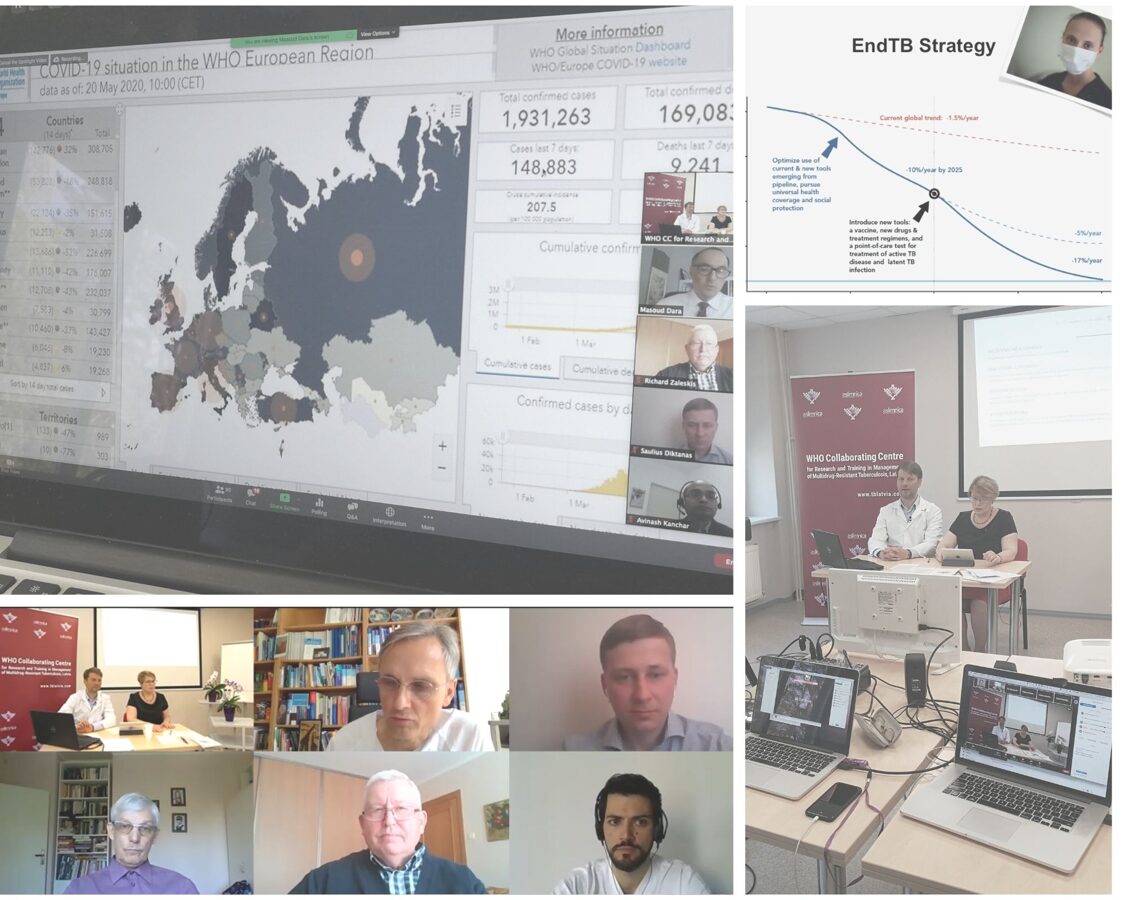 Sponsors

These events were financially supported by Johnson & Johnson and Otsuka Novel Products GmbH