26-28 of January, 2021 - online training on improving knowledge and skills of nurses providing treatment and care for patients with tuberculosis in Ukraine
WHO CC Latvia, in close collaboration with colleagues from the USAID-funded and PATH-led Support TB Control Efforts in Ukraine project, has started this year with a very important online training for nurses providing treatment and care for patients with tuberculosis (TB) in Ukraine.
Nurses play a crucial role in TB patient's care and TB control programs therefore it is essential to strengthen nursing capacity related to TB to enhance the effectiveness of TB control measures. The role of nurses is also essential in delivering and overseeing a patient's daily directly observed treatment and promoting treatment adherence, which leads to better outcomes for TB patients.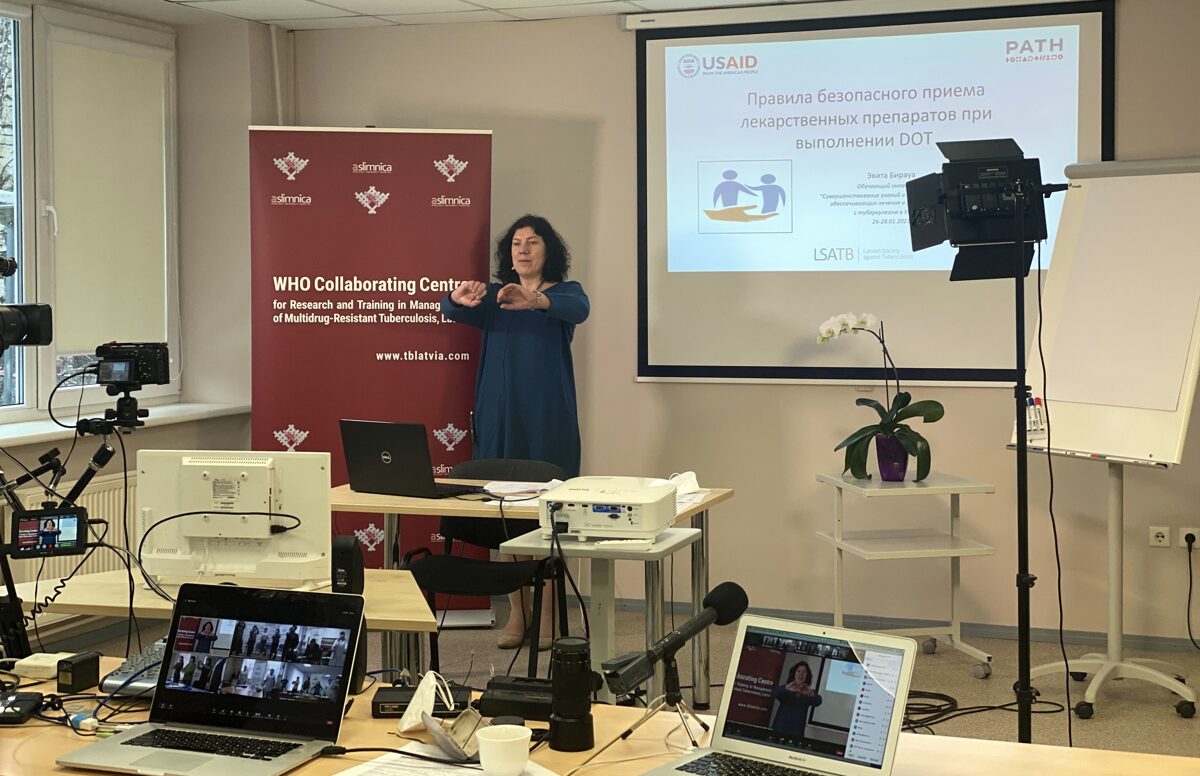 The main objectives of this three-day online course are to introduce the latest updates and evidence in TB clinical management and to scale up approaches in delivering a people-centered model of TB care. The course is conducted through a series of lectures, practical work and discussions, as well as virtual site visits to TB facilities of TB and Lung Diseases Center of Riga East University hospital.
25 nurses from the National Institute of Phthisiology and Pulmonology named after F.G. Yanovsky, primary health care facilities, regional TB facilities of Dnipropetrovska, Donetska, Lvivska, and Odeska oblasts have attended the online training. This is not the first occasion we collaborate with PATH Ukraine Country Program, and we hope for the further online or in-person activities to support health care workers in their professional growth and help strengthen Ukraine's capacity in overcoming TB burden.
No comments
Leave a reply