Online training for TB clinicians
WHO CC Latvia organized online DR-TB training for TB clinicians 13-15/06 and 20-21/06, 2022. The course was attended by 56 participants from Ukraine, Kyrgyzstan, Kazakhstan, Uzbekistan, Tajikistan, Turkmenistan and Moldova.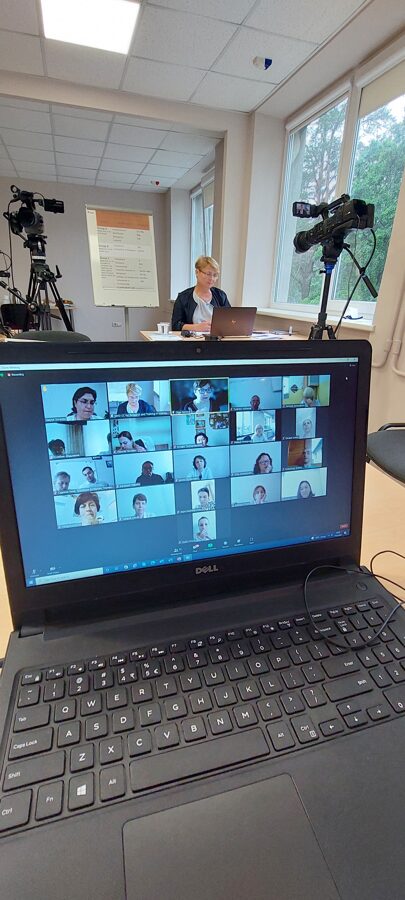 The objectives of the online course were to:
Build the capacity of TB specialists in TB clinical management.
Introduce the updates from the WHO consolidated guidelines on TB prevention, diagnosis, treatment, and care.
Scale-up approaches in delivering a people-centered model of TB care.
Learn about the innovations, digital solutions and the latest evidence and recommendations in the management of drug-resistant TB.Among the positive aspects of the online training, course participants have mentioned interactivity, online tours, up-to-date content and information, exchange of experience and clarity of the delivered material.
The topics were all extremely relevant, new recommendations were presented. The trainers are highly skilled professionals. The feedback to the questions was provided promptly. Good clinical cases were offered for analysis, which made the training more interesting
Most of the participants are planning to introduce changes in their clinical practices after completion of the course – e.g. strengthen the collaboration with the primary health care professionals, improve contact tracing, and introduce new recommendations in TB clinical management.
We are going to use short regimens for the treatment of pediatric drug-susceptible tuberculosis. We'll work with primary care providers to improve their performance when it comes to detecting TB and initiating treatment for patients with TB promptly.
The course was organized in collaboration with partners WHO Country Office in Ukraine, USAID "Eliminating TB in Central Asia project", Tajikistan, JOHN SNOW, INC., USA, PAS Center for Health Policies and Studies, Moldova.
No comments
Leave a reply